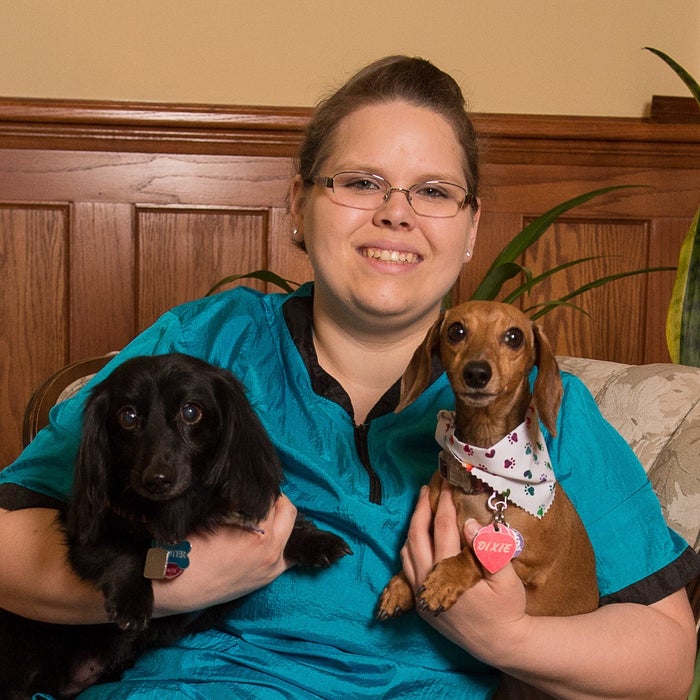 Melissa Groomer
Melissa grew up in Wisconsin and moved to Winona in 2010. Melissa, her husband, and son have a Long Haired Mini Dachshund named Cooter and a Smooth Mini Dachshund named Dixie. Her love for animals started when she was young, growing up on a farm. As part of 4-H and FFA, Melissa showed dogs and cats at the Trempealeau County Fair. This helped start her Junior Showmanship career in AKC. In 2008 she graduated from PHD Academy in Massage Therapy. Melissa started working at PMC in May 2013 as a Grooming Assistant and Kennel Attendant and has been working as a full time Groomer since May of 2015. She loves working with and taking care of animals, which makes this the perfect job for her she says! She enjoys spending time with family, crafting, and going to the races when shes not working.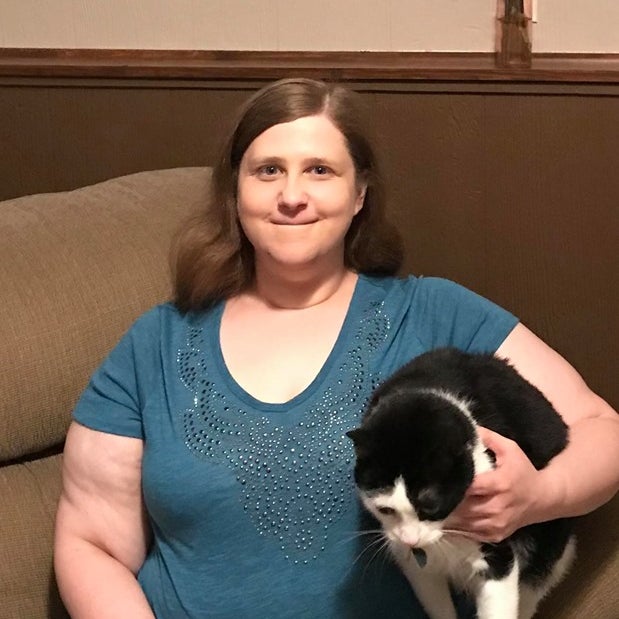 Sesilee
Winona native. Has worked at Pet Medical Center for 3 years. First in grooming as a bather. Now is a veterinary assistant. Went to a college in Rochester. Graduated in 2011 with a degree Associate of Applied Science in Veterinary Technology. Has two cats from the same litter. Also works at Winona 7 Theater as a cleaner. And works at two public schools as a substitute lunch provider. Hopes to become a full time Veterinary Technician someday. Enjoys going out on the river for pontoon rides and fishing.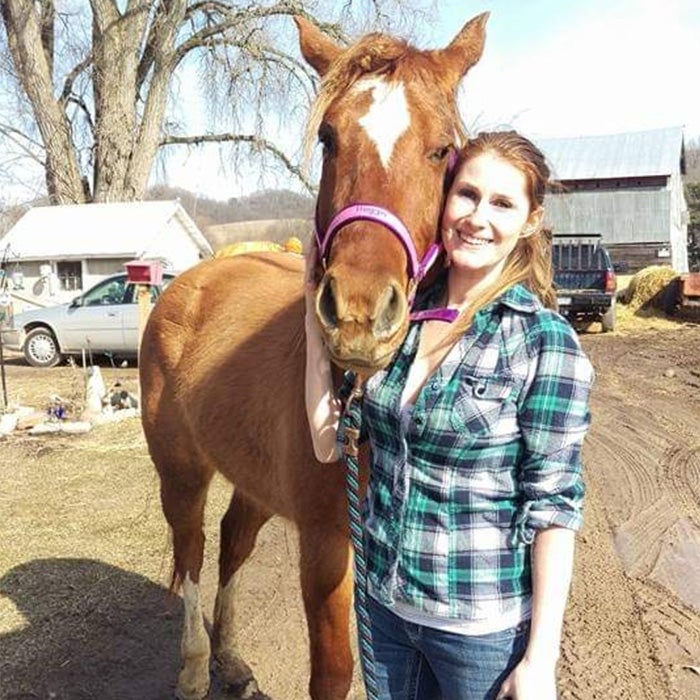 Katie
Hello, my name is Katie; I have been a dog groomer in Winona for about four years. I was born and raised here in Winona. I have three children (17,15 & 10). As a Norwegian elkhound, we have a hairless Chinese crested, two cats, and three parakeets. At the farm, I also have two horses and a pony. Growing up, I have always loved animals; I was part of 4-H, where I showed horses and did baking, sewing, and photography projects. My favorite part about grooming is meeting all the great pets everyone owns. The seniors are my favorite, as I love spending a little extra time with them to make them as comfortable as possible. I also enjoy going to groom shows to learn all the new things in the grooming industry to better my skills. Outside of work, I love going for walks/hiking, gardening, kayaking and camping, and hanging out.